Pain free - Gravity free
The world's leading knee-pain reducer. CloudPostures™ allows you to enhance your performance to, jump higher, squat heavier, walk lighter and protect against injury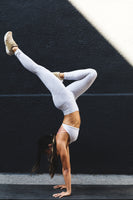 WHAT IS CLOUDPOSTURES™ GOAL?
CloudPostures™ goal is to help you adjust your full body posture to it's best shape and performance!
The human body tends to go through a lot on a daily basis and sometimes it can be hard to focus on the smallest things that matter the most!

Let's admit it, one of the least concerns someone can put through their mind is how they are positioned while working, sleeping, or sitting down, as our only focus is comfort while doing any. This can lead to a lot of pain in the long run that we end up regretting not putting our focus into it.

This is where CloudPostures™ comes in! We offer the full body collection that everyone needs to have! Leave your Neck, Upper back, Lower back, Knees and Feet postures to us, and continue your day in full confidence!
IMMEDIATE DIFFERENCE
Once you wear any of the CloudPostures™ Posture correctors, you will notice an immediate change as it will lighten you up.

It's like walking on the clouds, but with a much better posture to prevent any injury!

Guaranteed to reduce knee pain and improve performance within 30 days or get your money back guaranteed, no questions asked!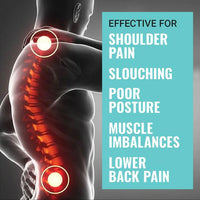 Who is CloudPostures™ for?
Whether you are an athlete, an office worker or construction worker, 16 years old or 95 years old, male or female, this brace is designed to help anyone and everyone!

the end goal is to enhance their performance, as well as prevent any knee injury such as ACL/MCL inflammation, soreness, and tendinitis.
Testimonials
I'v had knee pain for a long time given my job is being a sales rep. I wear this at work and now I feel much more productive!

Shawn C.
My grandma loves this, I bought it for her birthday and she says she feels she can walk longer than my grandpa haha, guess I know what to get for his birthday:D

Martha S.
exactly like described! I don't use it much but I do tend to go hiking a lot, and these braces are magicians...

Lucas T.